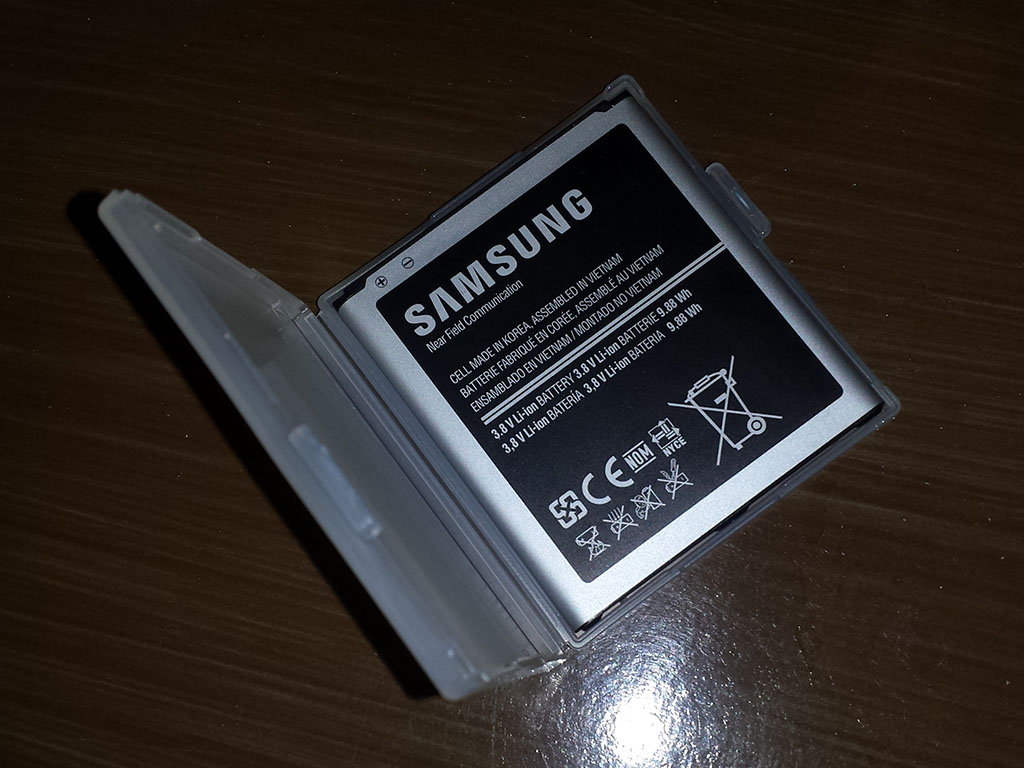 I am a borderline miser. Instead of retiring my two and a half year old smart phone, I decided to give it a new lease of life by getting a new battery and a larger SD card. Samsung stores have discontinued carrying accessories for older models, or, if you want to order it, they quote a month-long waiting time and a price tag that would make you consider just buying a new cheap phone.
I don't have the time to check out mall stalls one-by-one, I opted to source it through online sellers. Lazada has gained traction as the Amazon clone for Filipinos but this was the first time I tried out their service. I only used Lazada mainly for price checking and comparisons before. They already have a substantial catalog of products and selection of merchants.
It's quite tricky navigating through the selection and you have to be quite wary of using price as the primary basis. I don't usually compromise with things such as gadget batteries since fake ones can toast you device or, worse, yourself. Cheap usually screams fake. Still, I found what I needed listed – OEM accessories, cheaper than Samsung center's price, merchants with high review points, and with decent warranty periods.
Having found what I needed, I proceeded with the purchase and opted to pay through online banking. Then came the dreaded waiting game.
Estimated fulfillment times was about ten days and Lazada had an order tracking page on their site. Three days after, the system showed that my orders were processed packed and ready for shipping. After five days, I was notified that the items were ready to be delivered by the courier.
I opted to have it delivered to my home and that meant someone has to be physically present when the courier decides to come. According to their customer hotline, their couriers only deliver on weekdays (not on weekends and holidays) from 9AM to 6PM. There's also no way for them to track couriers assigned to deliver your package so even if you get a notice from their system that it should arrive on a particular day, it's actually no guarantee.
The courier arrived Thursday. I was quite disappointed that he only had one item with him. I already had suspicion that Lazada tracks orders on a per item basis since the order tracking page had individual statuses for each item purchased. That pretty much confirmed my suspicion.
It really sucks when anticipation ends up in disappointment. No choice but to wait for the two pending items which arrived the day after. I wouldn't even consider being sick on one of those days a stroke of luck as I was at least able to be around for the two days to wait for those separate deliveries. And boy, did they arrive very late in the day. Prior to the arrival, I had to call up the Lazada hotline to confirm whether or not the messages that my items were being delivered that day weren't flukes.
It's understandable that the items come from three separate merchants. But for the items to come to me through three separate deliveries is very inefficient on their part. Why can't they aggregate the items first and schedule just one delivery for the orders?
Time is one of the things that online shopping should save you but this Russian roulette scheduling isn't a comfort at all. Sure you can have someone else receive it for you, provided that you arm that someone with a slew of documentation. My compulsive streak didn't help either as I prefer to personally receive the items so that I can check if the packages really contain the items.
And the earth be damned. The three separate packages came in three different bundles of plastic, bubble wrap, and sheets and sheets of paper. I really wonder why the heck do they have to multiple copies of the air way bill, acknowledgement receipt, and return slip. And that was for each package! For something that's supposed to be an agent for digital revolution which should be saving the trees and whales, they do seem to be very stuck with paper.
Given the experience, I only find some comfort in the quality of the items I purchased. They were to spec and work pretty well. They do look OEM and if ever they're fake, they're pretty good looking ones (though I sincerely hope I wasn't duped). I hoped this move extends my phone's service for another year or two since I don't have the budget to use for a new gadget just yet.
All-in-all, that should've been a passable ecommerce experience but I choose to hold a larger organization to a higher standard. I have dealt with online sellers who post on OLX and TipidPC before and for the most part, I've had pleasant transactions. In fact, I fail to recall any time I've had a bad experiencing dealing with them. Sure, I had to exchange texts or have a chat and settle payments through brick-and-mortar banking but at least the items deliveries were trackable through established couriers and the items were to specification.
Automation does take away the human element of doing business and even their contact center agent had that stick-to-the-script vibe that I find truly annoying.
Maybe that's a sign that I'm not really of the millennial sentiment.