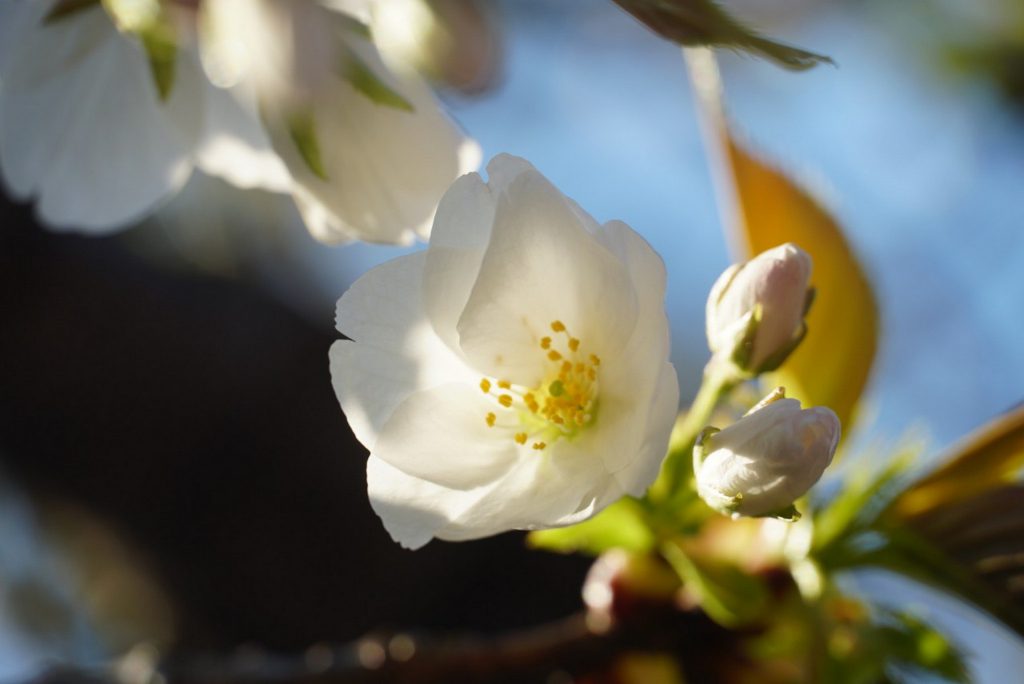 It's almost a year since but I still fondly look back at our Japan trip. I've always been a fan of Japanese food, history, rock music, and anime so Japan had been a must-visit for me. So when the family decided that we're all going to visit my sis-in-law in Osaka, I was all giddy with excitement. And we were doing it during Sakura season.
The run up
We prepared our things months in advance. We timed Uniqlo and Travel Club sales to get thermal wear and luggage on the cheap.
I was really tempted to pack a ton of camera gear to artistically capture Japan. But since we had the little one in tow, a foldable stroller and bottles took that space instead. It's a good thing the wife owns a handy-dandy Sony RX100M5A which was portable enough to store in my jacket pocket. All of the pictures in this post are shot with that camera.
Being a natural worrywart, my excitement was dashed with some pessimism. I worried that my visa even be approved. Perhaps the Japanese government mistakenly flagged me as a fiend. I worried that the travel agency might misplace my passport. Or worse, a kaiju attack suddenly renders the entire Japan radioactive with its shit.
Fortunately, none of that happened. These did.
Day 1
The day of the flight came. We breezed through check in, immigration, the security checks. We rode the "big big airplane" and touched down in Kansai a few hours later.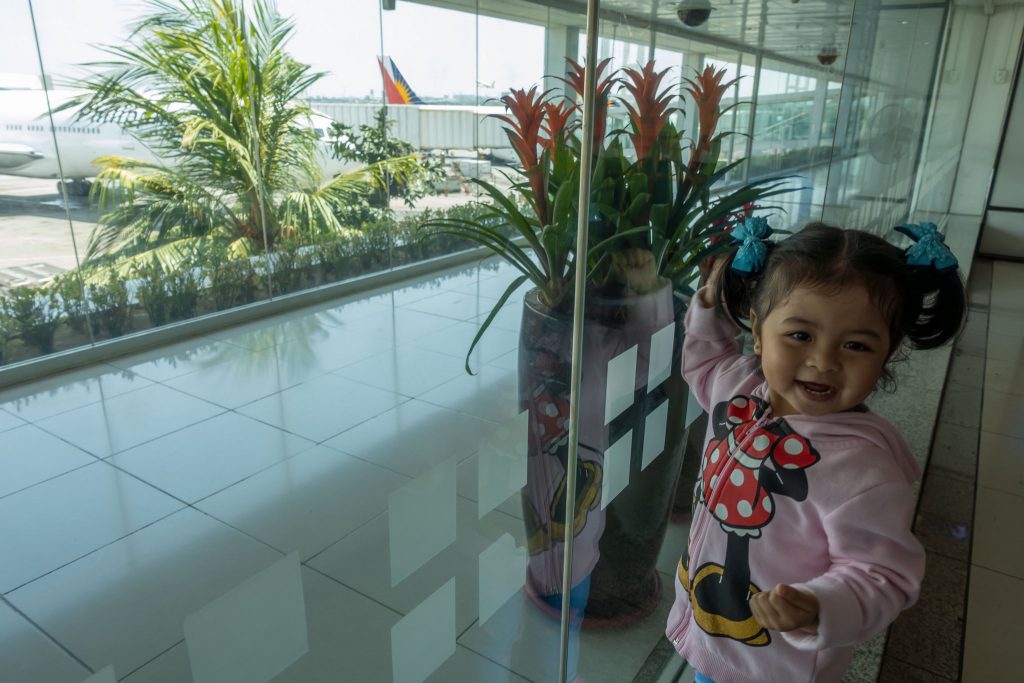 We had a quick dinner of airport ramen and karaage. I didn't know if they were bad or I was just too hungry from our flight that I never really bothered with how it tasted.
I didn't expect Japan to be that chilly in spring until we exited the airport. I initially thought that it's just Baguio weather which I as able to tolerate even if, for all my stored visceral fats, I am lamigin by nature. But boy was it brisk.
We were staying in the middle of Osaka so we had to take the limousine bus and hop on a few trains to get to our hotel. It was a bit of a chore to drag our luggage across crowded stations. It even drizzled a bit as we walked from the nearest station towards our hotel.
We just checked in our rooms, took some hot showers, changed into sleepwear, and called it a day.
Day 2
Our first real day started out quite slow. Tired from the flight and the trip to the hotel, everyone just took their sweet time. Going through my morning rituals gave me a real appreciation of what Japanese toilets are all about.
We just took leisurely strolls down Osaka streets in the morning. Our host's apartment was just a few blocks from our hotel so the family dropped by to bug her the whole morning.
In the afternoon, we settled to visit Osaka Castle. Too bad it drizzled for most of our time so we just hid inside the Miraiza Osaka-Jo which was a former military building that now contains shops and cafes.
Day 3
Our day was packed as we were scheduled to visit Kobe. It's a 20 minute train ride. After loading our ICOCA cards, we hopped on the JR Special Train.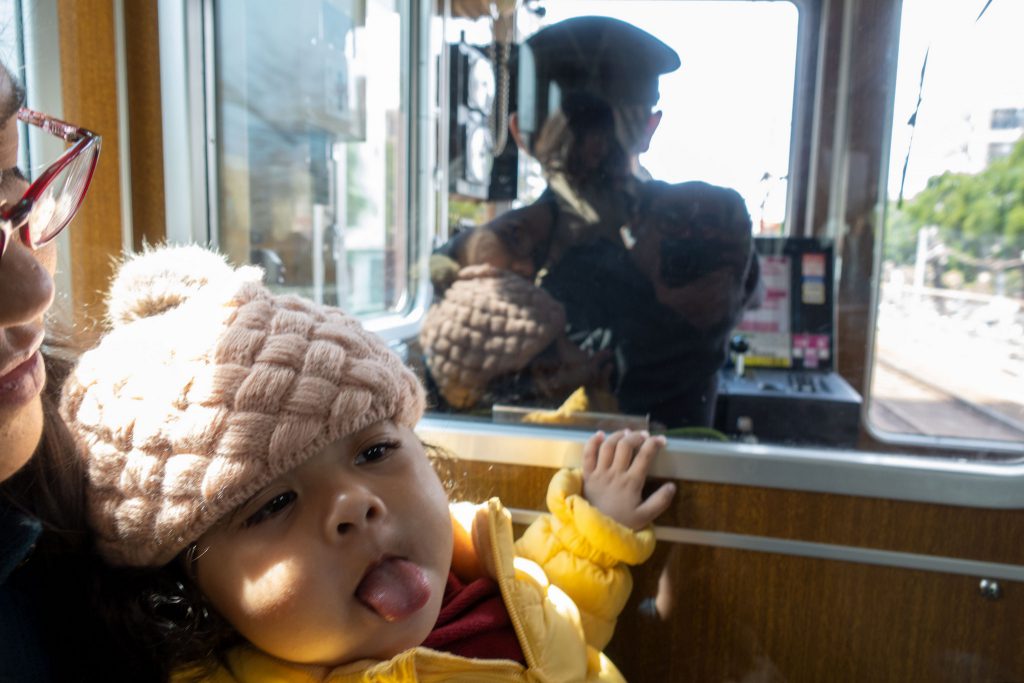 The sis-in-law was gracious enough to treat us to Steakland Kobe. Kobe beef, medium rare. smacks lips
Afterwards, we visited the Kyu Kyoruchi (Old Foreign Settlement), took pictures of some old European homes, and gobbled up some ice cream.
We then took taxi cabs to get to the port of Kobe where we took pictures at the Be Kobe sign and the port.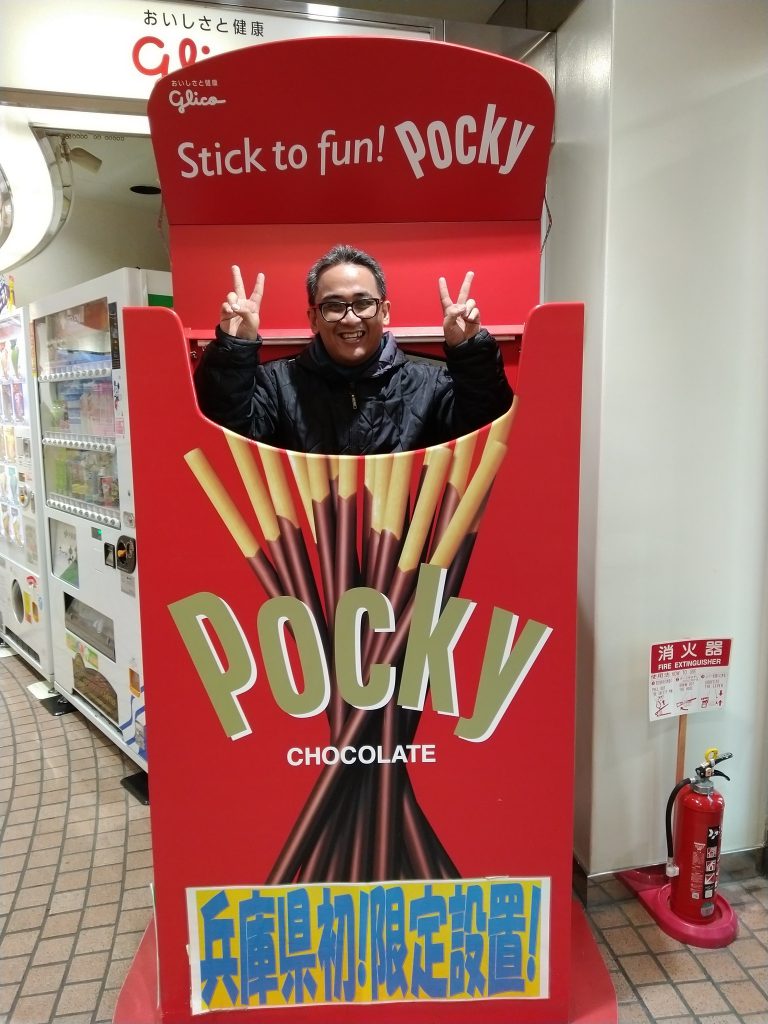 We rested for a bit at the Starbucks.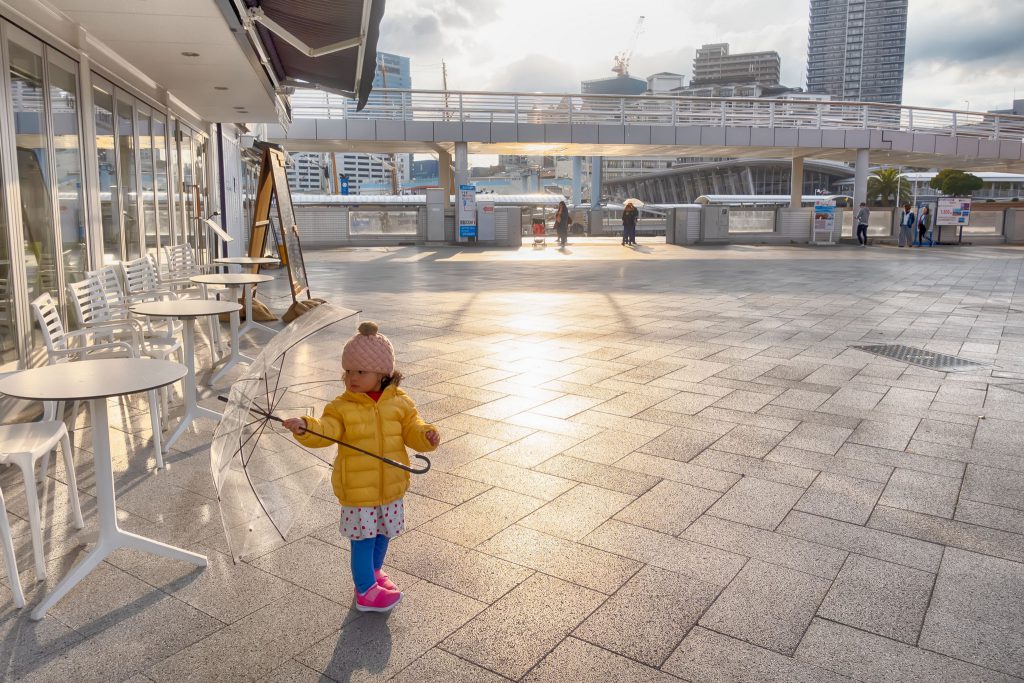 We eventually had dinner at Harbor Land, a mall by the port. It was already late when we decided to head back to the hotel and we had to get back since our little one was already fussy. Fortunately, the wife had been to Japan several times already, even living there for a good month due to work. She knows how to navigate the trains.
Day 4
We opted to have a laid back day after the trip to Kobe and just focus on touring Osaka. I started the day foraging for eats. Fortunately, there's a Matsuya branch quite near the hotel where I got to score some rather tasty gyumeshi for breakfast. Quite expensive for what's essentially tapsilog though.
The kid was also complaining of cold hands so I braved checking out the shopping stalls nearby to get some small gloves. It's nice that they were prepared to deal with gaijin like me so we were able to conclude the transaction with just some token Japanese phrases and hand signs.
Lunch was Ichiran ramen which the kid fondly called, "pansit na may sabaw." I'm a huge fan of ramen and I'd have to say that was the best bowl of ramen I've ever had. All the ramen shops in the Philippines disappoint compared to it though I think Ramen Nagi is okay.
We then dropped by the sis-in-law's office building in downtown Osaka to meet some of her Filipina colleagues. A short train ride and a walk later, we found ourselves at Kema Sakuranomiya Park where I had my very first taiyaki.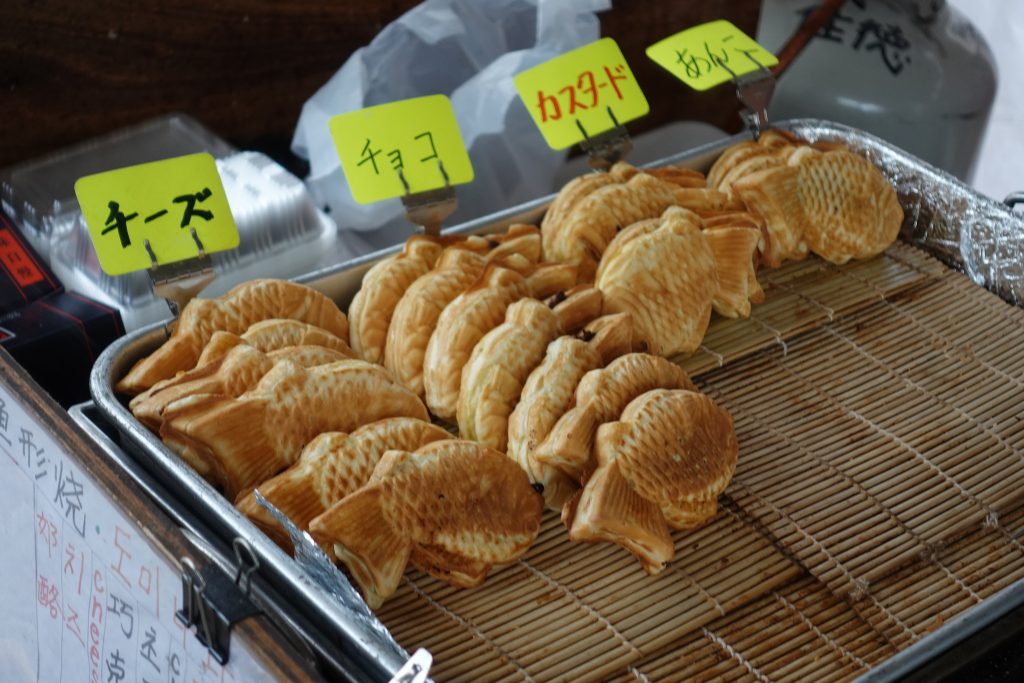 Dinner was conveyor belt sushi. smacks lips
Day 5
Having recharged by our stay in Osaka, we set out for Kyoto the next day.
Being a massive Rurouni Kenshin fan, the walk down Philosopher's Path was a massive blast. Good thing my wife was there to temper part of my enthusiasm. Otherwise, I would've been just a gaijin in the wild. Given my tendency to be overcome by amusement, I probably would've gotten into trouble some way like hit someone with a stick while pretending to be a samurai or something.
There was this little episode on the city bus on the way back to the station. It was pretty jampacked and we haven't gotten off yet when the bus started to move. I was able to shout "Chotto matte!" The driver was gracious enough to stop and let us alight. Watching anime all these years finally paid off. And it's a good thing I said that instead of "Yamete kudasai!"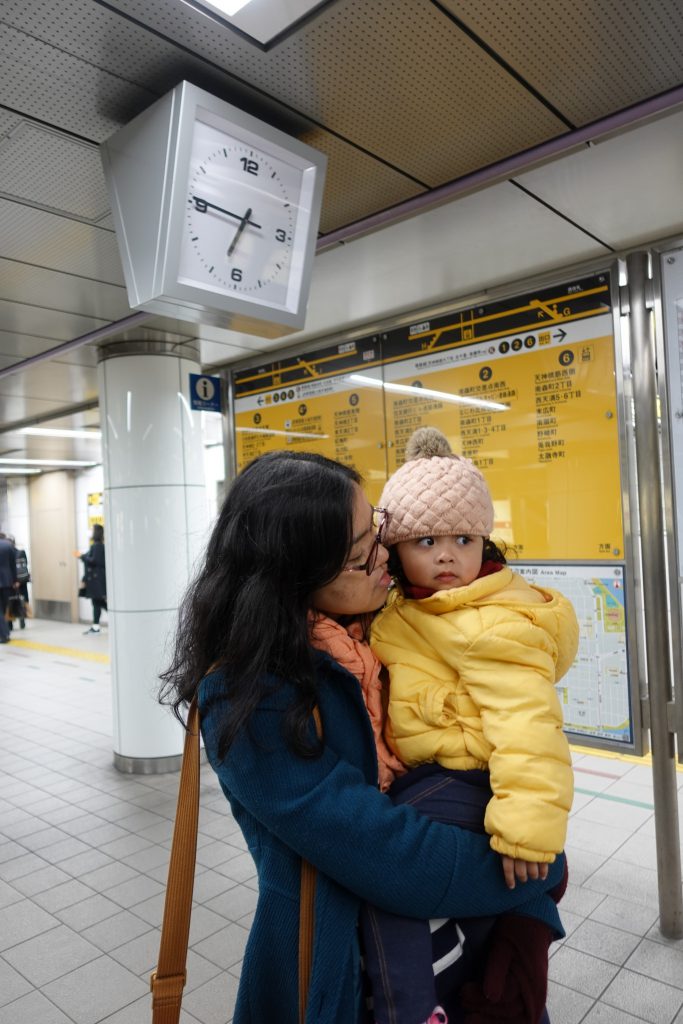 Dinner was yakiniku. smacks lips
Day 6
It was our last full day so we decided to just stay in Osaka. The sun was shining so we revisited Osaka Castle and took group family pictures.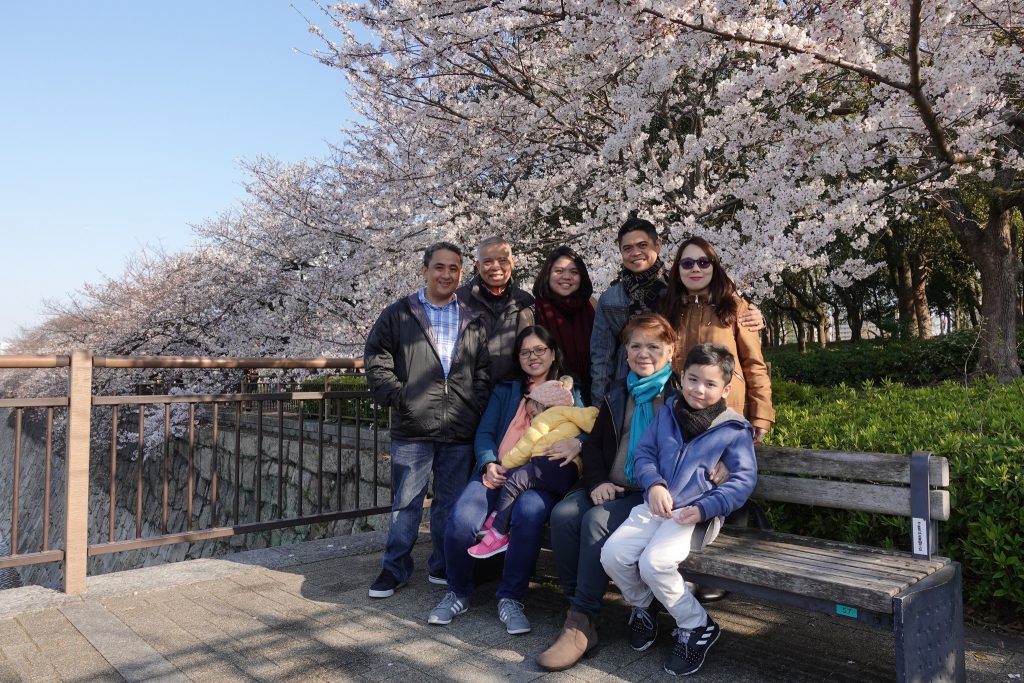 Just to let things come full circle, the wife, the kid, and I had dinner at a Japanese CoCo Ichibanya. We frequent local branches as part of our routine every time the kid visited her pediatrician.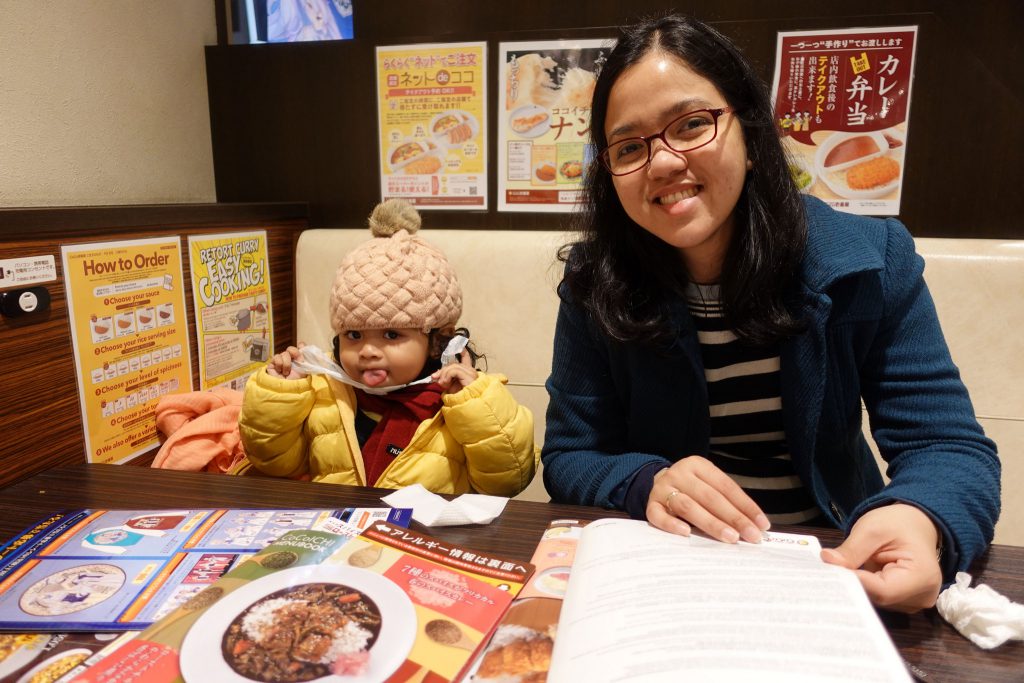 Day 7
We had an early flight so we had to leave the hotel early to catch the morning limousine bus.
A few hours later and we're back to our Philippine reality.
Postscript
I loved our Japan trip and it didn't disappoint. I hope to visit other places like Tokyo in particular for the more urban vibe. We'll probably be back after we've saved up enough again.
It's a bit embarrassing to admit but it was my first time to step foot on another country. It's a bit frustrating and sad that you only get to experience some of life's pleasures when you can finally afford it.
So that pretty much wrapped up my first foray into a foreign land. It was a blast but looking back at it, it made me regret not traveling enough for leisure. The cherry on top of it all was doing a lot of travel firsts at the same time as my little daughter. Just two years old and already enjoying a culture not her own.